Do what makes you happy, even if you're 💩 at it...
Let's stop gatekeeping creative pursuits 🎨🖌
At the weekend, we went to my friend Hazel's shop - The Pottery Experience - for a throwing lesson. I've painted pottery before and I've even tried my hand at throwing back in 'art camp' (where my Mam put me during the school hols to get my out of her hair) so this was pretty exciting.
Just in case you haven't watched The Great Pottery Throwdown, throwing is the term used for making pottery using the wheel. You gently mould the clay with your hands as the wheel turns.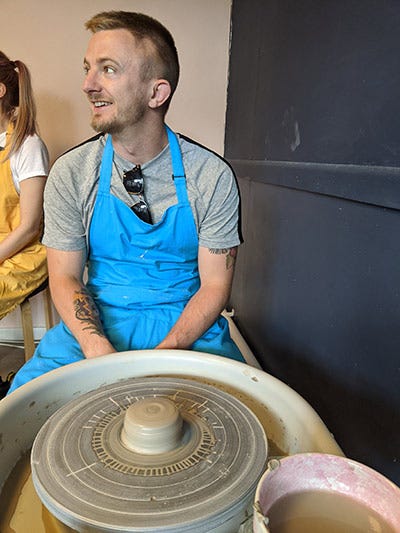 At one point, Craig mentioned how nervous he had been - and how surprised he was that he was actually good at it since he struggles with other art forms like drawing and painting. I wasn't surprised at all given he is a very talented baker and far better than me at following instructions.
This got me thinking - why should it matter if he was "good" at it anyway? Nobody cared about anything other than their own pottery attempt, so even if it had been a total disaster we'd have laughed it off and still enjoyed it.
Unsurprisingly, the pandemic (and subsequent lockdown) has brought with it a new interest in arts and crafts. In fact, Hobby Craft saw online sales triple as people were stuck at home for months with nothing else to spend their money on. I am not immune to this as I invested in a graphics tablet and started learning digital drawing.
Our brief foray into pottery sparked a thought: when I try something new or go back to an old creative pursuit, my enjoyment is directly correlated with my ability to do the activity well. In other words, if I'm not very good at something, I won't enjoy it as much.
My love of drawing and painting, for example, hails from my school days. I even won an award at North Tyneside in Bloom in 2005, truly a career-high for me: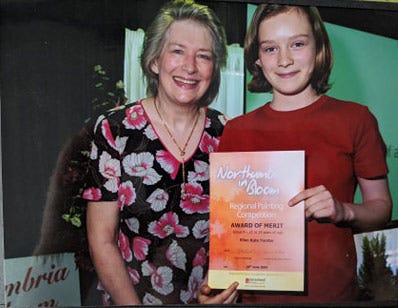 In reality, who the heck cares if you are "good" at your creative outlet of choice? Surely we do these things to enjoy the act of doing them and not to sell the end product to a museum or gallery.
What does "good" even mean?
Can't do realistic pet portraits? Try fun cartoon illustrations 🐕

Can't make a perfectly round pot? Pinch the top and bottom and turn it into a heart ❤

Can't write with faultless grammar? Do it anyway… 🖊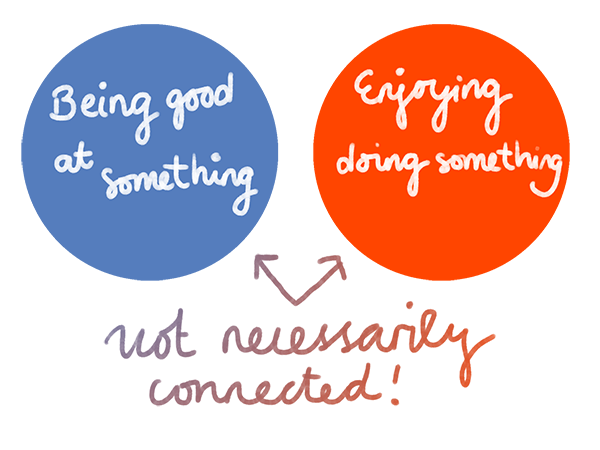 In the same vein, if you find yourself turning your nose up at the results of someone's imperfect creative endeavours, ask yourself why? Are you in the habit of gatekeeping your hobbies?
Writing is not just for writers
Drawing is not just for artists
Pottery is not just for potters
(My Potter, for example, can't stand pottery and cried the whole time he was at The Pottery Experience 🐶)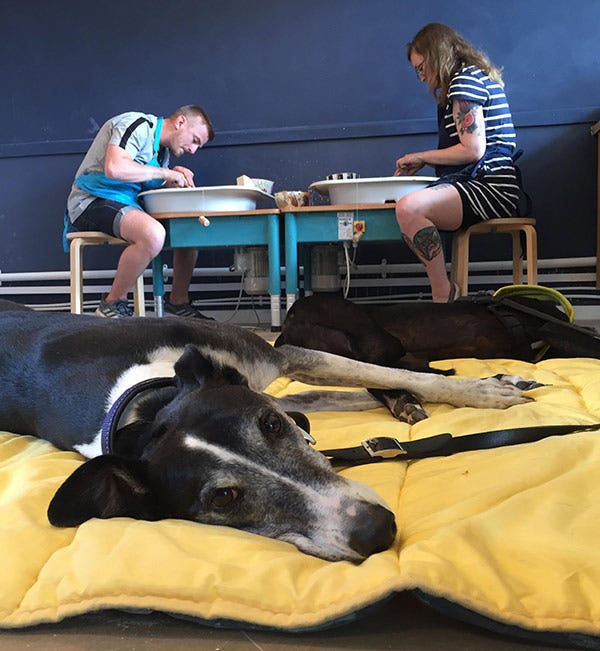 So, if there's something creative you fancy doing but you've been putting it off because you're worried you might be 💩, just do it anyway. Life's too short for fannying about.
---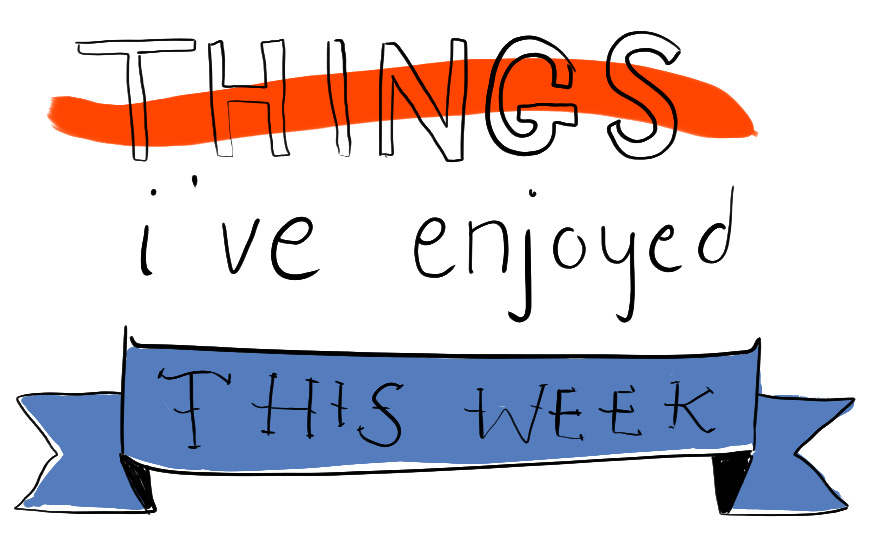 Here we are once again as I share some of the things I've been enjoying this week. I haven't completed any books as I have recently embarked on Brandon Sanderson's epic adult fantasy series The Stormlight Archive. I expect this will dominate my reading time for the new few weeks.
I'm on Week 7 of Couch to 5k and I absolutely adore it - I feel like I am almost ready to run 5k! 🏃‍♀️💨 I couldn't have done it without the company of some awesome podcasts including Brown Girls Do It Too and The High Low.
I am obsessed with video essays right now, they are a fascinating way to learn new stuff while working (kind of like podcasts). I have a particular interest in internet culture and history and there are some incredible video essays uncovering weird niche subcultures + I can't get enough.
Here are some of my favourite video essayists plus a video I recommend starting with:
Contrapoints (Politics, gender, race, philosophy)
Tiffany Ferguson (Internet culture and analysis)
Sarah Z (More internet culture with particular focus on Tumblr, fanfiction and other weird online trends).
Jordan Theresa (British working-class culture, gender, politics, social media)
---
People saying nice things about this newsletter
I am so happy that people enjoy reading this email and it's comments like those below that keep me frantically typing every Tuesday evening.
---

Don't forget, along with writing this newsletter, serving clients and reading a stupid amount of books, I also run the LinkedIn Toolkit - a monthly subscription to support your LinkedIn content creation.
Find out more about the LinkedIn Toolkit and sign up on my website.
That's all from me!
See you next week,
Ellen x
---
Enjoyed this? You might like these past issues:
29 July - How to know when it's time to quit 🚫
22 July - You've got a friend in me 🤠👩‍🚀
15 July - The hardest part of writing is writing 🖊
8 July - The dangers of the side hustle
1 July - I timed my working life for a month 📅
24 June - Hi, I'm Ellen and I'm a productivity addict ✅
17 June - Grow through what you go through 🌿
10 June - Can you separate the art from the artist?
3 June - Know your worth 💸
27 May - Let's talk about money