I'm here 🙋‍♀️
Let's look at presenteeism in the pandemic
From the age of four, we're told to show up at a specific time and deal with it.
School starts at (around) 9 am, and you've got to stay there 'til 3.30 pm - no matter what. As with everything in academia, this activity is training you for the future 'world of work ✨' where you are expected to hammer the 9-5 until you retire (or die).
Presenteeism is the notion that we have to be physically present to do our jobs, typically for longer than required as a means of proving our dedication to the job, and in some cases even our deserving.
If you've worked in an office in the last decade, then you'll probably have experienced this first-hand, as people stare and whisper when a colleague leaves at 5 pm on the dot or arrives at their desk just-in-time to clock-in for the day.
These attitudes were incredibly prevalent when I worked in-house at a large North East PLC, where I would often sit past 5.30 so as not to be inflicted with the shame-glares reserved for the first person to leave.
Even writing that now seems ridiculous - when you finish work, you shouldn't feel guilty about going home, and yet so many of us do.
In my two years at the company, I never once took a sick day. On the occasions where my mental or physical health was too poor to attend the office, I always worked from home. And I'm not alone in that, as a CIPD report found that 80% of UK workers will clock-in when off sick.
Then came the pandemic, which saw thousands of businesses shift to remote working within the space of weeks. I'd already worked from home for over a year by this point, so it didn't affect me as much, but the remnants of past experiences remained.
I saw many businesses struggle to adapt. The presenteeism mindset meant that employees were having to "clock-in" from home, answer calls outside of working hours and attend more video conferences than are healthy for normal cognitive function.
And if you didn't play ball? Well, with a recession right around the corner, the fear of losing your job is just enough motivation to keep you glued to that uncomfortable dining chair all hours of the day 'just in case' something urgent comes in.
If you can't already tell by my tone, I am not a fan of presenteeism. I have worked for myself for 18 months, yet I still face internal struggles daily sparked from more than twenty years of deep-seated presenteeism. The guilt is real.
I get all of my work done, and I am running a quote-unquote successful business, so why do I feel guilty if I'm not always at my desk every day between 9-5?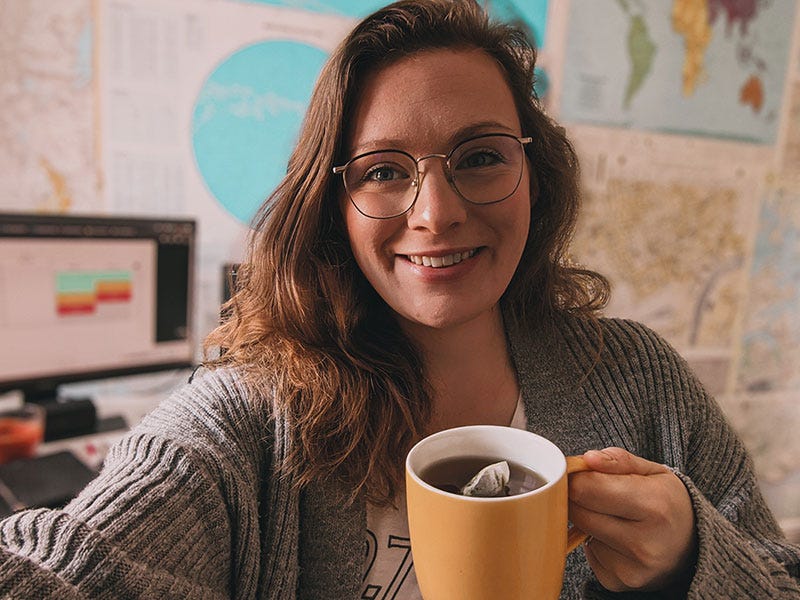 Me at my desk
Presenteeism is only made worse by technology. Employees are often expected to have their work emails on their phones, and I regularly get WhatsApp and text messages from clients (I always direct them back to email). As a society, we simply never switch off.
On a personal level, I am experiencing my own comedown from presenteeism as I relearn how to create a working life where 9 am is just a time of day and not some sort-of deadline for productivity.
And on the national and global stage, presenteeism is actually costing the economy billions as employees can only postpone the mental and physical impact for so long.
So, this is a little reminder (mostly to myself) that you can clock off early and still be amazing at your job.
On that note, I am on my jollies next week, so there may or may not be a newsletter. We'll see how the WiFi is in the Scottish Highlands!
---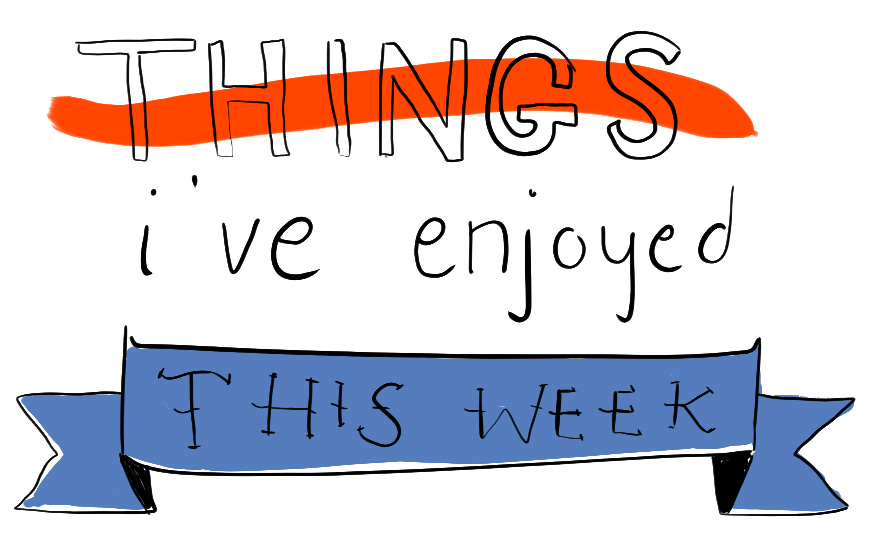 👫 It's been a big week at CBTS HQ as Craig has officially joined the business! This has been many months in the making, and I am so happy to finally have someone to share the load and bounce ideas off. We are very excited to see what the future holds! Give him a follow here.
🎧 I've listened to some top-notch podcasts this week, including this episode of Is This Working? where mindset coach Africa Brooke joins Tiffany and Anna to talk about self-sabotage, imposter syndrome, charging your worth and many other of my favourite topics.
I also highly recommend Adam Buxton's appearance on How To Fail With Elizabeth Day, where they explore balancing goals with that of your parents.
📚 I finally finished The Way of Kings by Brandon Sanderson, and I am taking a break before embarking on the second instalment in the series to enjoy some shorter reads. This week, I read The Midnight Library by Matt Haig, which was fantastic and exactly what you'd expect from him. The plot wasn't particularly original, but I'll let him off because his writing is magnificent.
I also read Radio Silence by Alice Oseman, who also wrote and drew the Heartstopper graphic novels. If you were at school/college between 2005-2010, then this one will speak to your soul.
Don't forget you can always find me over on Goodreads.
📺 I started watching Schitt's Creek (in fact, it's playing in the background right now) and I can't believe I've missed out for so long. I am finding great solace in low-effort TV right now.
That's all from me this week. I may or may not see you next week - who knows!
Au revoir
Ellen x
---
Enjoyed this? You might like these past issues:
26 August - What I learned from my most profitable months as a freelancer 💰
19 August - Don't optimise your life, just live it 🏃‍♀️💨
12 August: The 💩 parts of freelancing that nobody ever talks about
5 August: Do what makes you happy, even if you're 💩 at it...
29 July - How to know when it's time to quit 🚫
22 July - You've got a friend in me 🤠👩‍🚀
15 July - The hardest part of writing is writing 🖊
8 July - The dangers of the side hustle
1 July - I timed my working life for a month 📅