Running a business when you're sensitive AF
I am finally ready to admit that I'm a softy 🧸
Every so often, the phrase "highly sensitive person" pops up on the internet - most notably in the title of Elaine Aaron's 1996 book "The Highly Sensitive Person."
I haven't read the book, and I must admit: when people refer to themselves as "highly sensitive", I have been known to roll my eyes and think aren't we all?
But recently, I have started to notice that when I turn my nose up at something, it's typically a reflection on me. For example, when I spot myself judging someone else's behaviour or words, I try to ask myself why am I doing this? And it's usually because it's putting a magnifying glass on me and my own weaknesses.
This is a long way around me admitting that I am, in fact, sensitive AF. I even did the quiz on Aaron's website.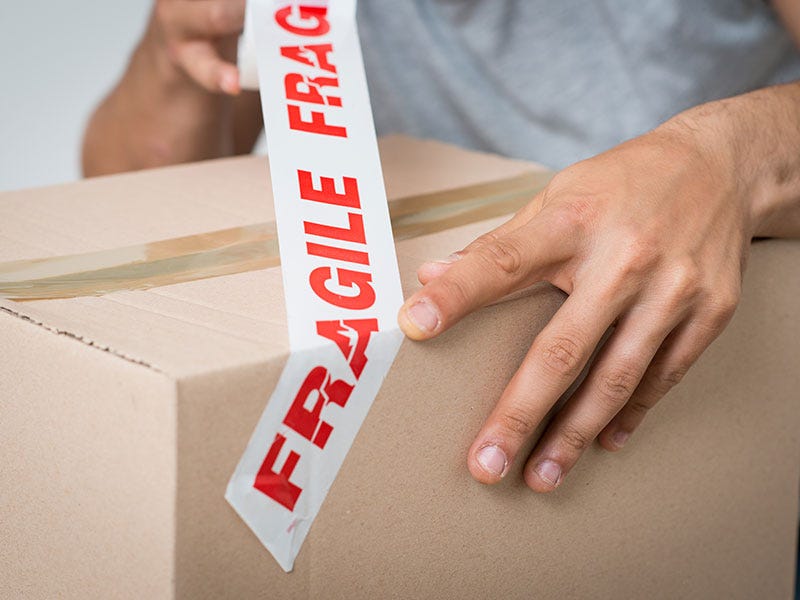 hey it me
Ever since my school days, I've had a reputation for being tough. And I could write a whole newsletter about how a little girl who has opinions and doesn't sit back and let shit slide is often seen as someone you shouldn't mess with, or even someone to be afraid of. When a little lad who expresses the same emotions is a strong leader and even the face of the future. But I will spare you my opinions on how we force gender roles on children, for now.
Being sensitive doesn't mean you always avoid conflict, it just means that conflict can take its toll on you. I love a good debate and I won't sit back and let gammons shit all over my LinkedIn posts, but I would be lying if I said it didn't get me down when one person unsubscribed from my newsletter, or when a client gives less-than-perfect feedback on my work.
To me, being a sensitive person is intrinsically linked to holding oneself to unrealistically high standards. And I know this notion rings true for many of you guys reading, as I have had similar discussions with people on Twitter.
Small setbacks can be devastating and certain triggers that mean nothing to others can send a sensitive person spiralling - and boy does running a business bring with it a myriad of triggers.
Client feedback
I've already briefly touched on the topic of client feedback. I've found that negative feedback is much closer to the bone when you work for yourself, rather than for others - that's not to say those who work in-house don't experience this, but my personal experience has shown this is true for me.
I could receive a Google Doc with 10 positive comments and one negative, and you can bet your bottom dollar that I'll be chewing on that one downer for hours to come. One thing that's helped me deal with this tendency towards spiralling is talking things through. Fellow freelancer and local brand photographer Lauren McWilliams is a self-appointed sounding board for all of my thoughts and feelings, and we often talk to each other about client conversations and misunderstandings. To be honest, I don't know what I'd do without her!
Poor communication
If you are a client in any regard, then please make an effort to clearly communicate with your suppliers. Don't send jumbled texts or emails, don't cancel meetings last minute (unless absolutely necessary) and don't ignore their questions or requests for clarification.
When you communicate with a freelancer or small business, it's not the same as sending an email to a big supplier or hopping on live chat. Even a few missed meetings or poorly worded emails can put us under a lot of stress and change the direction of the day. I outsource bits and pieces myself, and I do my best to be a good client whenever I can because I know the impact of poor communication.
Lack of boundaries
I expect there will be an entire newsletter about the topic of boundaries, but here's a snippet. When you don't set boundaries, people won't set them for you - and this is something I am learning as we speak (and I am struggling to implement if I am completely honest).
We all have soft, squishy centres and without a hard layer of chocolate (your smiling but assertive face) and a shiny wrapper (your armour), people will simply chew you up and spit you out. I have no idea why all of my metaphors are all linked to sweet treats (like last week's lockdown layer cake), but I think it's pretty relevant. What's a Creme Egg without the wrapper and chocolate? A gross, overly sweet mess.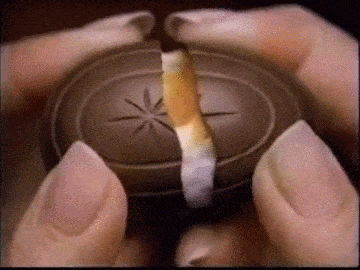 ---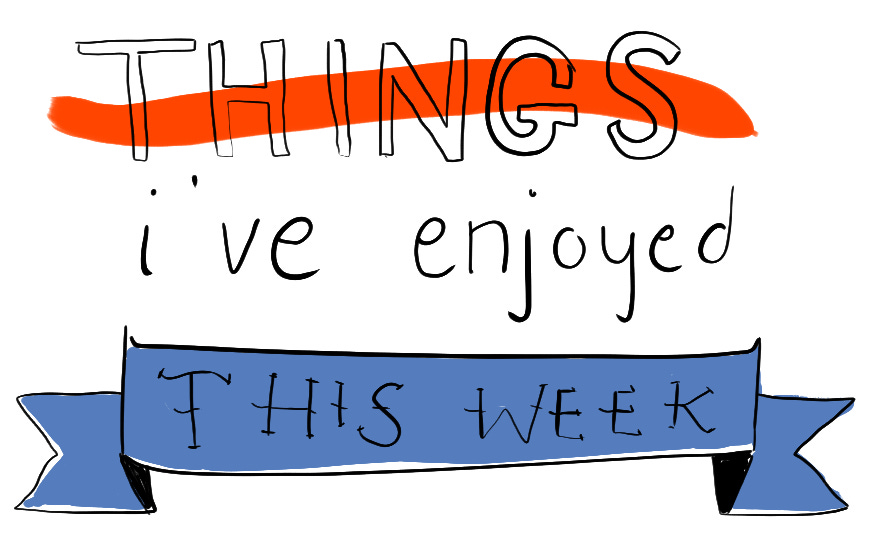 📺🎃 This month we are marathoning as many horror films as possible, and I am rating them all over on this Twitter thread. There's nothing else to do as the nights get darker and lockdown gets higher… please send me your spoopy recommendations!
🐦🌈 The LGBTQIA+ community is hijacking the #proudboys hashtags and I AM LIVING FOR IT. Absolutely amazing content here, and one of the few joys in a miserable world right now.
📚👀 A slow week for reading as work has been very busy, but I am making good progress with Shorefall by Robert Jackson Bennett (sequel to Foundryside) and I am on the brink of my target for 50 books in 2020, follow me on Goodreads if you like.
---
Enjoyed this? You might like these past issues:
30 September - Let them eat lockdown layer cake 🍰
23 September - Poetry in Notion: How one tool revolutionised my work ✨
16 September - A sceptic's guide to self development
9 September - A quick one from Bonny Scotland
26 August - What I learned from my most profitable months as a freelancer 💰
19 August - Don't optimise your life, just live it 🏃‍♀️💨
12 August: The 💩 parts of freelancing that nobody ever talks about